Craig McCoskery -Owner/Manager
Craig is one of the owners of Coachman's Legacy as well as the operation manager. In addition to running the carriage business, Craig is also a high school math teacher. In his spare time he enjoys teaching riding and driving lessons.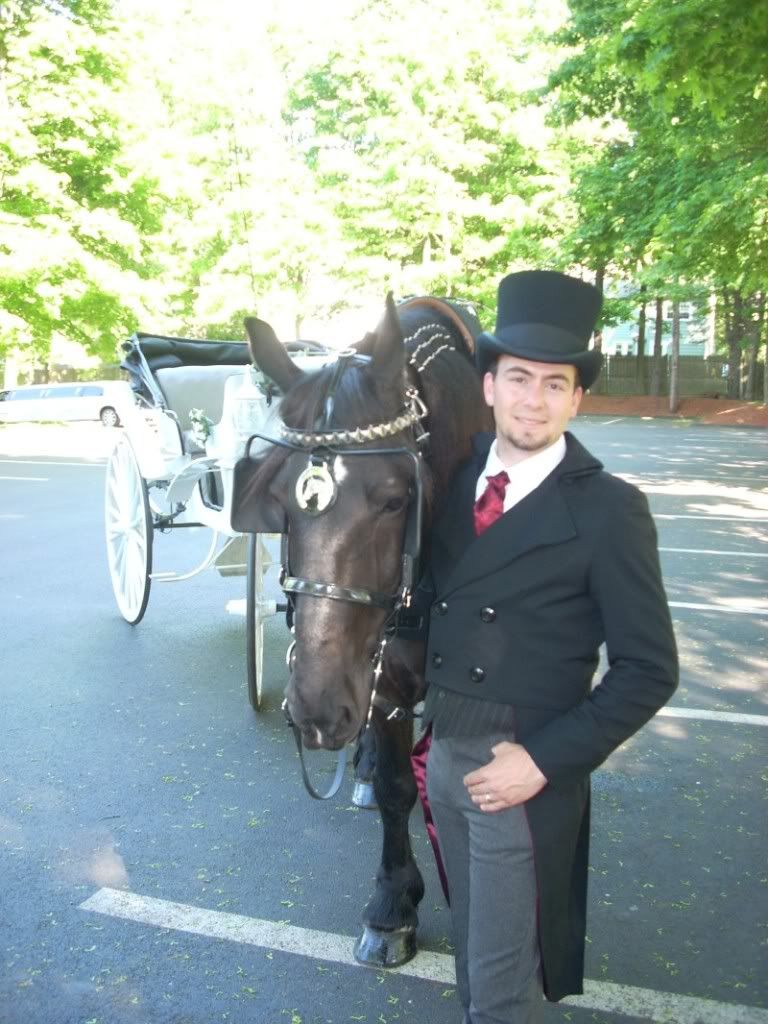 Julie McCoskery -Owner
Julie is the other owner of Coachman's Legacy. She is in charge of taking care of the horses and making sure that they are looking their best for every event. She has a Bachlors of Science Degree in Business and a minor in Animal Science for the University of New Hampshire, and is also a Nurse. In her spare time she enjoys competing in gymkana and barrel racing competitions.
Steve Achorn
Steve is the owner of Achorn Acres, where Coachman's Legacy's horses live. In addition to his daily responsibility of feeding and upkeep of the barn, he works as an assistant and apprentice. Steve has been working with horses since his daughter Julie bought her first horse in 1998. He enjoys trail riding and hanging out with his wife's mini "Sneakers".